Steve Inskeep's compelling and nuanced exploration of Abraham Lincoln's political acumen, illuminating a great politician's strategy in a country divided—and lessons for our own disorderly present.
Read More

→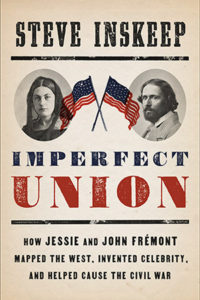 With rare detail and in consummate style, Steve Inskeep tells the story of a couple whose joint ambitions and talents intertwined with those of the nascent United States itself. Taking advantage of expanding news media, aided by an increasingly literate public, the two linked their names to the three great national movements of the time—westward settlement, women's rights, and opposition to slavery.
Read More

→
Inskeep has traveled across the nation and around the world for NPR News, interviewing presidents, warlords, authors, and musicians, as well as those who aren't in the headlines -- from a steelworker in Ohio to a woman living in poverty in Tehran.
In 2002 he first visited Karachi, Pakistan - the subject of his first book, "Instant City: Life and Death in Karachi." In the years since, his regular dispatches from visits to Pakistan have included an acclaimed radio series, "Along the Grand Trunk Road," reported with his NPR colleagues.